Latest vacancies
BGS employees work in both science and support functions. Salaries are negotiated nationally by NERC (our parent organisation).
Read more about employment opportunities at BGS sites across the UK
Equality and diversity
We ensure that equality and diversity is an intrinsic part of all strategic and operational planning, and to creating an inclusive environment that allows everyone to fully contribute to the delivery of organisational objectives and the development of individual careers.
Staff benefits
All BGS staff enjoy a range of benefits in addition to their salary, aimed at promoting a positive work-life balance. Benefits include a range of flexible working opportunities, a generous annual leave entitlement and access to a very competitive pension scheme.
Careers in the earth sciences
There is a wide range of career opportunities open to geology graduates.
Read more about careers in the earth sciences
Geology is the area of science which involves the study of the physical history of the Earth, from its beginnings to the present day.
Work experience
The BGS offers students aged 18 and under the chance to work with our scientists and support staff to provide them with experience in the workplace. Read more about work experience
Joint appointments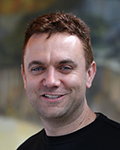 Increasingly BGS staff are taking joint appointments at our partner universities.
Professor Matthew Hall is the Director of the GeoEnergy Research Centre (GERC) which is a joint initiative between the British Geological Survey (BGS) and the University of Nottingham.
Staff contacts and profiles
BGS has a wide range of specialists. You can find our contact information by searching our staff profiles.
BGS University Funding Initiative (BUFI) university partnerships
The BGS directly funds university collaboration via BUFI. Our principal aim is to encourage and fund science at PhD level.
Directors and organisational structure
Biographies of The BGS Executive and a breakdown of the structure of the BGS.
Read more about our structure.
BGS blogs
Regular updates from staff members, as well as Prof John Ludden and Dr Mike Howe.
Video